I went and dished out nearly £45 to see an appalling play. I'm the idiot here. I followed the raving reviews this show got and I got tempted by the beautiful Kit Harrington (Jon Snow from Game of Thrones – Jon Snoooooo) and I felt like darting out the door at the interval. The money I paid kept me in my seat.
I'm still reeling from the sheer brilliance that is #FaustusLondon and its utterly fantastic cast. Daring, terrifying and one hell of a ride

— ilva (@ecce_ilva) April 18, 2016
//platform.twitter.com/widgets.js
Feel shocked,disturbed,a little traumatised & thoroughly entertained #FaustusLondon makes 4 fabulous theatre.Selling my soul 2 see it again

— Sara Gryffindor (@mintygriff) April 16, 2016
//platform.twitter.com/widgets.js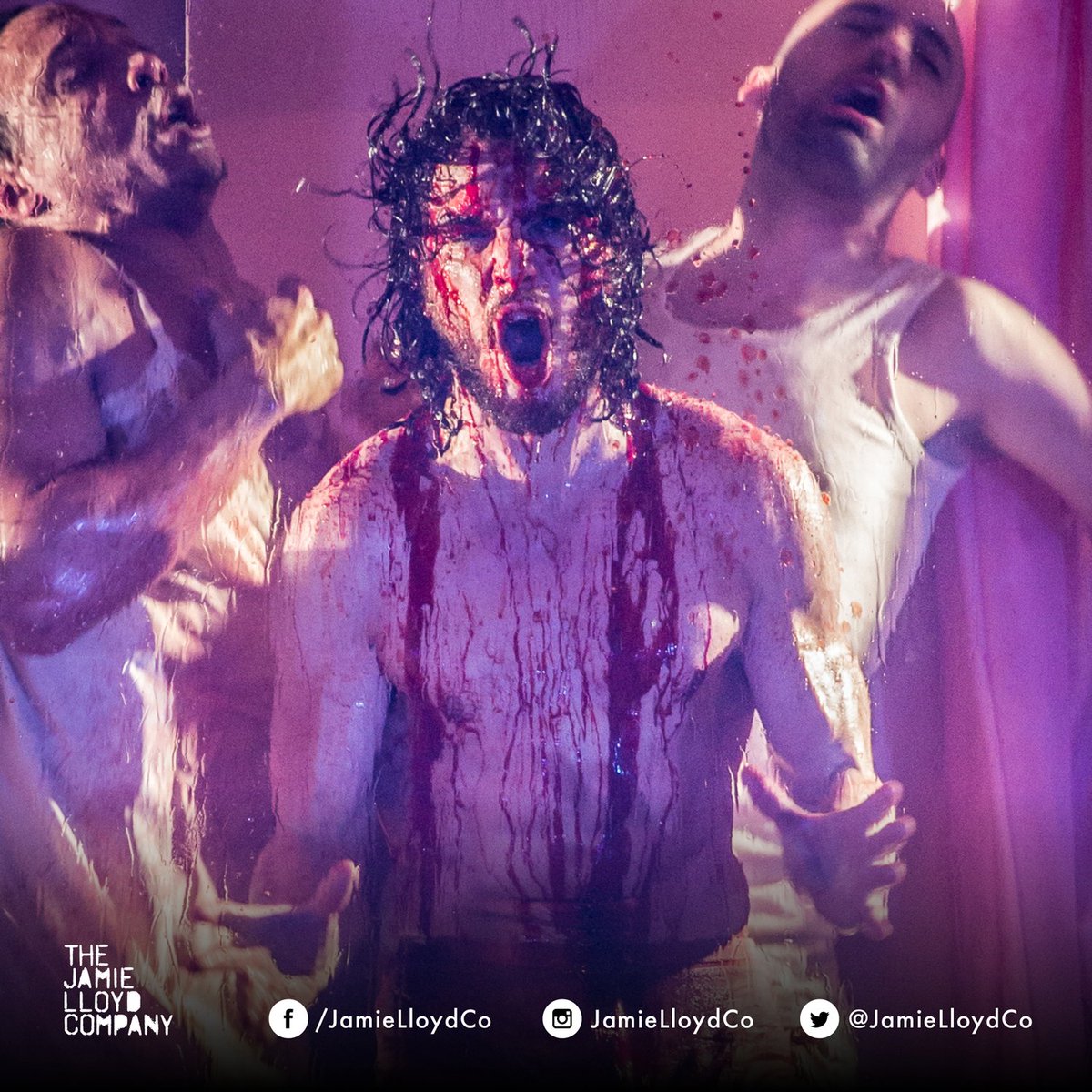 I did see the Over 18 warning and usually, I know I'm in for a good ride, involving some good old best-sellers – violence and sex. I did not expect what followed though!
The showed opened with Faustus (Kit Harrington) watching TV in a room without moving. Slowly, the spirits start haunting him … butt-naked, one guy with the wedding tackle hanging out on display, the other with the beaver of all ages flying in the wind. At this point, I found it hard to follow the conversation as I kept getting distracted by the two (very brave and I assume, cold) actors.
The story unfolded slowly like the classic, with Faustus invoking the devil and making a deal with him for fame and fortune in exchange for his soul – all for 24 years and with a personal servant – a fallen angel called Mephistopheles. I have seen the Doctor Faustus play and I have read the book before. I knew what I was supposed to see but not expecting at all what I got. They re-imagined the entire play, changed Mephistopheles into a woman, put the setting in the 21st century and basically taken a huge artistic dump on the beauty of this play.
How do you call a woman giving a hand-job on stage to a man? Art!
How do you call a guy showing off his butt and (perfect) abs to the audience for 60% of the show? Art!
How do you call political references (Obama, Cameron, Milton Keynes) in a play? Art!
Why stick to the classic when you can stick it to the man?
You have Doctor Faustus giving air guitars, playing in a rock band, Devil Worshipping at it's finest. You have Mephistopheles impersonating his wannabe girlfriend and Kit Harrington running with a gag in in his mouth. You have a very graphic rape scene.
I felt sick to my stomach. I felt bad for not having carried any tomatoes with me (rotten), so I can throw them at the stage. You might say I'm a prude and I have no understanding of art and I take your criticism, but I have seen other old plays transformed for the modern ages, including "Jane Eyre" and Hamlet with Benedict Cumberbatch on #NTLive, and they were both absolutely amazing!
 But this, this was a bad idea. The actors were great, Kit Harrington gave it his all (btw, he's really short! I noticed that everytime he wanted to say something to the other actors, he would stretch until he was almost on tiptoes) and very active – jumping on tables, going on the floor, in direct opposition with the lethargy of the ghosts who seem to move in slow-motion.
There are entire scenes where actors sit around literally doing nothing. I think the direction they got was – Go climb this ladder and stay there for 15 min. If I was an actor, I'd be pissed. #HappyToWorkinIT 🙂
I think I'm gonna go see the play in Stratford, at least all the actors still have their clothes on:
---
Note: this is a personal opinion and I was definitely not paid to write this piece. I hated the show, I felt robbed of my money but hey, a lot of other people liked it (not sure if it's because of the art or because of the use of a famous character) and I definitely won't go and see it again.
I'm out of here.